Personal Training can help you reach your goals
UREC personal trainers will provide you with an individualized workout program while educating you on fitness concepts to ensure your success in the future.  It doesn't matter what your current fitness level or individual goals are, UREC personal trainers are here to help. And with multiple locations on campus and online/remote training options, attending personal training sessions is easier than ever. 
You may also be interested in:
Appointments and Pricing
You get a complimentary (free) goal session with a purchase of Personal Training sessions. 
See availability and pricing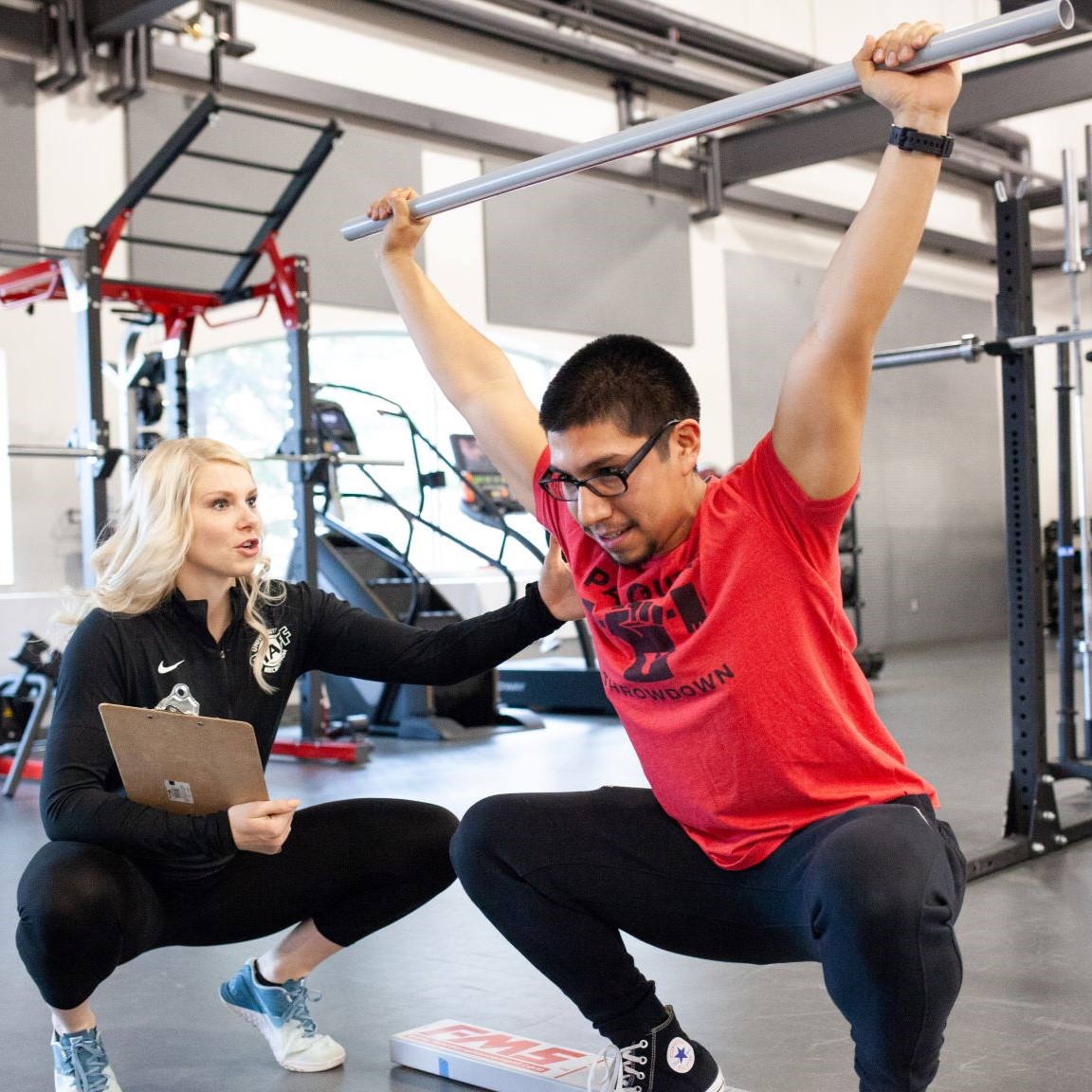 UREC's personal trainers can offer exercise programs for:
Increasing muscle mass, strength and power.
Increasing muscular and/or cardiovascular endurance
Achieving safe and effective weight loss
Increasing flexibility and mobility 
Improving speed and agility
Event Training (Olympic weightlifting, marathon, power lifting, triathlon, CrossFit etc.)
Improving overall health and lifestyle
Additionally, personal trainers can help you with:
Ensuring proper form, safe warm-ups, and cool-downs
Functional strength & conditioning 
Injury mitigation
Overcoming plateaus 
Instructing on unique/novel fitness concepts
Exercise ideas for home or travel
Addressing general fitness questions 
Periodization (long term performance improvements)